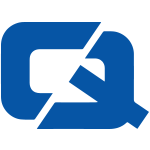 Newport Council is to review proposals to implement new limitations on taxi licensing after its original plans were overturned by a court.
The authority had originally planned to impose new regulations which would prevent vehicles which are more than 12 years old from being used as hackney carriages, reports the South Wales Argus.
Applications for taxi licences would also have had to be submitted within five years of a vehicle's registration with the DVLA.
However, the High Court in Cardiff has deemed that these plans had not been made with due consideration of hackney drivers' response.
The move has been welcomed by a number of local cabbies, with Tariq Tufail of Maindee telling the newspaper: "It's a relief [as] the decision would have put my vehicle off the road and me out of a job."
Last week, the Advertiser reported that a taxi driver in Norwich had won approval to use a new-style Peugeot E7 as a hackney carriage after lobbying the local authority for three years.
For the #1 taxi insurance page, visit ChoiceQuote