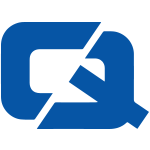 05 February 2013

Zurich has become the latest city across the globe to turn to electric vehicles to be used as taxis.
The area has acquired ten Nissan LEAF electric cars which will be employed as taxis and follows in the footsteps of other cities such as Amsterdam, Tokyo, New York, Mexico City and Sao Paulo which have all decided to "go green".
Officials behind the deal explained that the electric taxis will be able to benefit from strategically placed fast chargers, which use 100 per cent renewable energy from Switzerland's national grid.
It is estimated that by 2015, 15 per cent of Zurich's taxi fleet will be electric, helping to reduce the carbon emissions pumped into the air.
Andy Palmer, executive vice president, of Nissan Motor Co Ltd, said: "We are delighted that the undoubted benefits of a green taxi fleet have been recognised by an organisation as significant as the World Economic Forum."
Visit ChoiceQuote – for the #1 taxi insurance