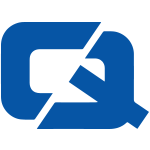 Manchester city council is to work in conjunction with the taxi trade to help public safety and traffic congestion in the centre.
The council has implemented a no-stopping restriction around the Printworks complex to help improve access to the site by reducing traffic.
Its measures are aimed at redirecting visitors to the complex, who arrive and leave in private hire or hackney taxis, to extra ranks that are to be provided on Well, Guardian and Corporation Street.
Executive member for the environment councillor Richard Cowell explained: "The city council is doing all it can to work with the taxi trade and make sure that people visiting bars and pubs are able to get home quickly and safely."
He added that the council hopes the no stop restriction, operating from 10:00 to 16:00 GMT, should help reduce violent crime as well.
Meanwhile, London Taxis International recently advised taxi drivers that now is the best time to buy a new vehicle, given currently low interest levels and VAT.
Visit the #1 Taxi Insurance page