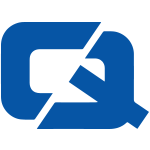 26 September 2012

Taxis are being put into focus in Northampton following a round of surprise inspections by the area's local authority.
Northampton Borough Council conducted a series of safety checks across the town and it resulted in seven taxis being ordered off the road after they failed a number of basic requirements.
Officers conducted random checks on 49 vehicles and issued the charges and handed out warning to 11 drivers for breaching their taxi licensing agreements while also being advised about the problems their car had encountered.
Councillor David Macintosh, leader of Northampton Borough Council and cabinet member responsible for community safety, said: "Surprise checks like this are an effective way to remind drivers of the importance of good car maintenance.  The safety of passengers is our priority. Any driver who flouts the conditions of their licence will risk being taken off the road."
Northampton is just one area where taxis have been put into focus with other local authorities also taking it upon themselves to improve safety for both driver and passenger.
Visit ChoiceQuote – for the #1 taxi insurance