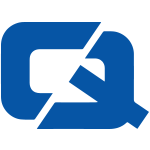 04 October 2012

A taxi firm in Northumberland has taken a bold step to reduce its impact on the environment by turning to electric vehicles.
Phoenix Taxis has made this decision after installing three charging points at its head office in Blyth and felt that the next logical step was to turn to electric vehicles, reducing petrol costs and carbon emissions.
The government has been keen to get organisations to 'go green' by introducing the Plug-In Car Van Grant, which offers a subsidy to those companies that are investing in electric vehicles.
Phoenix has installed the 3kw and 7kw posts and will now purchase a number of electric vehicles following a funding boost from the Charge Your Car initiative, which is aiming to install a full charging network across the north-east by 2013.
Alexander Hurst, managing director of Phoenix, told bdaily: "I'm delighted to be given the opportunity by Charge Your Car to have EV charge points installed on our premises. The main cost to any taxi driver is fuel, and with prices rocketing seemingly on a monthly basis EV's are becoming the more sensible fleet vehicle choice."
For the #1 taxi insurance – visit ChoiceQuote