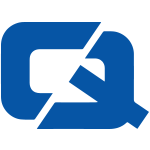 A taxi driver operating in Norwich is to lobby the local council to amend its vehicle licensing restrictions to allow a new type of cab on the roads.
Paddy Keenaghan has thus far been denied permission to use a Peugeot E7 as a hackney cab as it does not conform to the council's current specifications.
However, the driver is to make a fresh application, as he believes the vehicles will offer environmental benefits over current models, as well as being more accessible for disabled passengers, reports the Norwich Evening News.
He said: "I've been trying for this for three years. I want this new cab because it would then give us a choice of vehicle."
Mr Keenaghan's request is to be considered by the regulatory committee next week.
In September, the Glasgow Evening Times reported that Glasgow City Council rejected a similar application for a new type of modified wheelchair-accessible taxi to be used in the city.
For the #1 taxi insurance page, visit ChoiceQuote