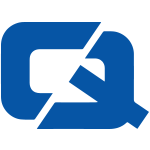 Taxi drivers in Norwich are become officially accredited representatives for their city under new plans outlined by a local development agency.
Norwich Heritage Economic and Regeneration Trust (Heart) is looking to recruit 200 ambassadors in order to provide visitors with information on the area's history and heritage, reports the Norwich Evening News.
Taxi drivers are set to be among those targeted for recruitment, due to the amount of local knowledge many possess, with Norwich Heart stating the plans have been met with enthusiasm by cab companies.
Steve Royal, secretary of Norwich Hackney Trade Association, described the idea as "excellent" and predicted it will be a success.
He said: "Most taxi drivers are proud of Norwich and I'm certain more than 50 per cent will love this."
In December 2009, the Glasgow Evening Times reported that employees of Glasgow Taxis are to be outfitted with uniforms bearing the logo of tourism initiative Glasgow: Scotland With Style as of this year.
It is hoped this will make the cabbies a recognisable symbol of the city.
Visit ChoiceQuote, the #1 for taxi insurance