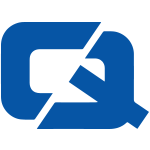 Taxi insurance holders may be interested to read that passengers in Norwich feel safer in Hackney-style black cabs that they would in other types of vehicle, a survey has shown.
Research by national campaign group Taxiwise highlighted that more than 63 per cent of residents feel safer hailing a black cab than another form of taxi, while 88 per cent of respondents feel that taxis should be distinct from other vehicles on the road.
The findings come as the Norwich Evening News reports that the city's councillors are discussing plans to make the new Peugeot E7 a taxi.
Hazel Crawford-Upton, spokesperson for Taxiwise, said: "At the moment passengers are secure in the knowledge that if they flag down the distinct London-style taxi it is properly approved and regulated."
She added that the results of the survey showed that people are happy with the current system.
The council proposals were met with varying responses by the city's cabbies, some of whom may be taxi insurance holders, with some feeling it to be a bad idea and others thinking the new model would be good for transporting disabled passengers.