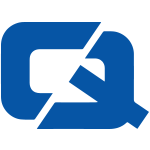 A taxi driver in Nottingham has been given a suspended jail sentence after being caught out lying to authorities in an effort to avoid a speeding fine.
Jasvinder Singh Landa of Bobbers Mill pleaded guilty to trying pervert the course of justice after claiming that his wife was behind the wheel of his Ford Galaxy when it was caught speeding on two separate occasions.
The driver had invented the claim in order to avoid losing his private hire licence, but since being found out both he and his wife have received suspended custodial sentences, as well as having to carry out unpaid work.
Chief Inspector Andy Charlton of Nottinghamshire Police's roads policing unit said this would not have occurred if Mr Landa had simply admitted the original offence.
He added: "This case reflects the seriousness of trying to avoid paying a small fine by blatant dishonesty … It shows the risk of being caught out is very high and the consequences are severe."
Last month, the Burnley Citizen reported that a number of cab drivers in Pendle have also received harsh punishment after paying a fixer in order to cheat speeding fines.
Visit ChoiceQuote for the #1 taxi insurance page