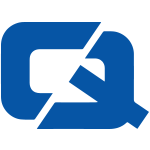 There has never been a better time to buy a taxi, automotive manufacturers have claimed.
This comes as part of industry magazine Automotive Management's (AM) campaign aimed at promoting the more positive conditions of the economy.
For example, it has claimed that with interest rates at their lowest and the recent VAT cut, combined with more fuel-efficient vehicles, car buyers could benefit from good credit crunch offers.
Taxi manufacturer London Taxis International (LTI) has therefore lent its support to AM in a bid to recover from the lack of taxi purchases recorded at the end of 2008.
LTI sales director Rob Laidler commented: "We had two choices, either accept the situation and the resultant loss of sales, or react positively and take the necessary actions to stimulate demand and give customers compelling reasons why they should buy a new taxi now."
Meanwhile, taxi drivers in Teeside were recently warned to uphold the standards of behaviour that are required of them when on the job.
Visit the #1 Taxi Insurance page