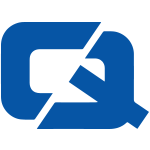 Cab drivers in Pendle could readjust their pricing structure after a survey revealed that the town's firms were providing some of the cheapest fares in the UK.
The east Lancashire town was discovered to have some of the most cost-effective taxi fleets around, according to borough council research.
Other towns in the area were found to charge similarly inexpensive fare rates, with Craven, Blackburn and Burnley all among the cheapest nationwide, the Lancashire Telegraph reports.
However, a review of the pricing system is likely after just 53.8 per cent of hackney cab drivers said they believed the charges were fair on the taxi companies.
Councillor Mohammed Iqbal, who is involved in the issuing of taxi licences, told the publication: "The trade may wish to consider applying for an increase in the near future because they have not had one in a number of years."
Last month, police stopped 18 taxis in the Colne area of Pendle for random safety checks, which resulted in four vehicles being banned from the road, the Burnley Citizen reported.
For the #1 taxi insurance page, visit ChoiceQuote