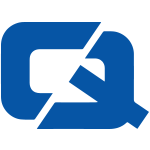 28 January 2013

A large majority of taxis in Pendle, Lancashire, are failing basic safety checks following the publication of a new initiative.
Pendle Council's taxi licensing department joined forces with the police to carry out spot-check on vehicles, and of the 18 cabs that were pulled over, 11 of them failed tests and were promptly removed from the roads, Lancashire Telegraph reports.
It has raised concern among councillors and the results have been described as "disappointing" in the area, meaning that officials want more checks in the coming months to ensure that standards are being kept.
Jackie Allen, Pendle Council's taxi licensing manager, told the source: "Eighteen vehicles were tested in total, with 11 of those being taken off the road. The vehicles which failed the spot check will now revert to a four-month licence and test."
The move is aimed to ensure passenger safety within the area in a region which is key for people visiting surrounding towns such as Burnley and Nelson.
Visit ChoiceQuote – for the #1 taxi insurance