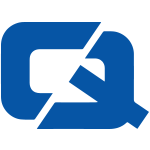 Owners of private hire cars and other vehicles in the Bradford area benefited from a police crackdown on crime last week.
According to West Yorkshire Police, a week-long initiative in Allerton and Lower Grange to protect taxis and cars from theft helped reduce crime levels in this field to zero.
This followed a spate of recent break-ins in the region, which may have resulted in drivers having to dig out their motor insurance policy and make a claim.
High-profile patrols were undertaken in the two neighbourhoods and officers from Airedale and North Bradford Police's response team also spent their time offering advice to local residents.
Sergeant Daniel Tillett of the response team said: "Break-ins to cars and taxis in Allerton and Lower Grange have been an issue of concern for us of late and we are keen to do all we can to target and disrupt those responsible."
Motorists in the UK were this week advised by the Association of British Insurers to consider car insurance deals that provide the best level of cover, not just the most attractive price.
Visit the #1 Cab Insurance page