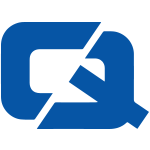 Northumbria Police have called on taxi drivers in Newcastle to make sure they take out cover on their cabs to avoid falling foul of motoring laws.
The constabulary has been conducting a safety operation in the area which involved spot checks of hackney and private hire vehicles operating in the area, including examinations of insurance documentation and vehicle maintenance standards.
A number of safety checks, offence notices and licence suspensions were issued to cabbies found to be falling below standard, leading the force to warn drivers of the importance of legal compliance.
Neighbourhood inspector Sarah Pitt said: "We need to ensure that people who use taxis in good faith are getting into insured and roadworthy vehicles driven by legitimate drivers."
This comes after Pendle Council conducted a similar series of checks on local taxis last month in order to ensure that all cabs operating in the area were safe and roadworthy.
ChoiceQuote – the #1 for taxi insurance