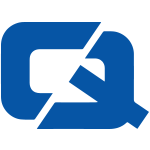 Police in the Thames Valley area have taken a number of taxis off the roads following an operation to ensure safety standards were being maintained.
A number of taxi and private hire vehicles in the Chiltern area were stopped by police on Tuesday September 23rd during the initiative run in partnership with Chiltern district council and the Vehicle and Operator Services Agency (VOSA).
Of those stopped by officers, four vehicles were found to be an "immediate danger", while two taxis were issued with delayed prohibition notices for less serious problems, taxi insurance customers may be interested to learn.
A further five vehicles were taken off the roads by the council after findings by VOSA and an additional five taxis were given delayed suspensions while damage is repaired.
PC Ian Leyland said: "The agencies involved worked well in ensuring we were maintaining our duty of care to the public to ensure that the taxi and private hire vehicles on the road are safe to operate."
In related news, Transport for London, the Metropolitan police and the Mayor of London have launched a campaign to tackle illegal taxi operators.
Visit the #1 Cab Insurance page