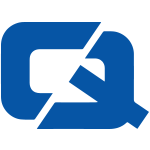 Taxi drivers are being warned to be on their guard after a spate of robberies in one area this month.
Taxi insurance customers could be interested to know police are advising Bradford drivers to be on their guard after five operators were targeted.
A man asking to be taken to various locations in the city has attacked drivers and demanded money.
Bradford detective inspector Mabs Hussain said: "I would urge taxi drivers to be careful when picking up fares. If they're not sure about someone, don't take them."
He added if drivers pick someone up and realise there may be a problem they should drive to a public place and contact the police.
The Home Office suggests drivers consider security measures such as a perspex screen between driver and passenger plus CCTV systems inside their vehicles.
In 2003 the Office of Fair Trading reported the UK's private hire market as being worth £2.2 billion to the country's economy.