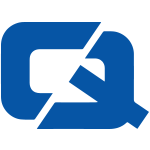 Failure to adhere to private hire insurance regulations has proved costly for a number of drivers in Burnley.
A police and council clampdown on private hire drivers who breach the terms of their licences in the Lancashire town has so far led to seven appearing in court, where they faced a variety of charges including not having any insurance and plying for hire.
Those found guilty were all fined and have had their private hire licences suspended, while one driver was also given eight penalty points.
Councillor Frank Ashworth, chairman of Burnley Council's licensing committee, said he was pleased with the outcome of the operation.
"I welcome this action against the small minority of drivers who are prepared to flout the law and place their passengers in danger by operating without insurance," he said.
The Milton Keynes Citizen recently reported that a similar clampdown in the town had resulted in two private hire drivers being fined and receiving six penalty points each.
Visit the #1 Private Hire Taxi Insurance page