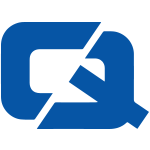 Private hire insurance policyholders have been warned of the serious repercussions they could face as a result of ignoring health and safety legislation.
The Institute of Professional Drivers and Chauffeurs (IOPDC) has pointed out that motorists could be prosecuted if found flouting the law when it comes to their own safety as well as that of their passengers.
In addition to jail time, the IOPDC director Adrian Seymour added that private hire drivers could ultimately cost the company they work for hefty legal fines and their licensing rights.
"It's vital that more people take seriously these [health and safety] responsibilities, mainly because of potential consequences of not being prepared," he warned.
Meanwhile, some taxi insurance customers in the Wyre Forest are risking a breach of health and safety legislation due to their refusal to upgrade their vehicles to accommodate wheelchairs.
They told the Express and Star that the costs to have work done on their vehicles could reach as high as £25,000, which they simply cannot afford.
Visit the #1 Private Hire Insurance page