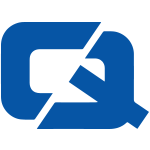 Taxi insurance customers in Northampton have claimed that public safety is at risk as a result of private hire drivers illegally touting for business in the town centre.
More than 100 hackney cabbies have said they have the ability to serve the public safely and lawfully but that is being hampered by a number of rogue drivers looking to make money through custom they are not entitled to.
Marc Blundred, who represents the complaining hackney drivers, told the Northampton Chronicle and Echo: "There's a massive amount of private hire cars who are actively touting for business in the town area.
"We tried to approach them and move them on but they're not having any of it."
The group of cabbies have already signed a petition which they plan to bring to the Northampton Borough Council and they intend to hold a protest later in June.
Meanwhile, taxi drivers in Belfast are petitioning against the Department of the Environment, which they have accused of changing driving regulations without keeping them informed, the Belfast Telegraph reports.
Visit ChoiceQuote for the #1 taxi insurance