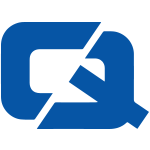 A private hire firm has unveiled Scotland's first chip and pin payment service for taxi passengers.
The BBC reports Glasgow Taxis is about to start piloting the scheme in the hope it will be useful to customers in the business community and people on their way home late at night who have no cash on them.
Taxi insurance customers could also be interested to know the company provides an internet booking service and states all its cabs have liability cover of £5 million on each accident.
Quoted by the BBC, Robert Dunabie secretary of Glasgow Taxis said: "Everyone tends to use cards these days. Taxi drivers are often asked to stop at cash machines for passengers, and this will mean they no longer have to."
He added a small number of the firm's cabs would start using the technology to begin with to fine-tune it to customer needs before rolling it out further across its fleet.
The foundations of Glasgow Taxis were first laid in the 1950s when Glasgow cabbies formed an association. The current firm has existed since 1997.
Cabs with chip and pin facilities are already operational in several English cities including Liverpool and London.