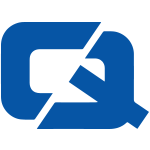 More than 100 taxi insurance policyholders in Reading have accused the borough council of distributing taxi licences to people with false information.
The group of 140 cabbies are calling for a full inquiry after it emerged that a number of drivers on the road are operating unlawfully.
Driver Tahir Abdullah explained to the Reading Evening Post: "People are being given licences and double shifting by letting their relations drive while they do other jobs and not being honest about their hours or declaring their true income."
He added that the honest cab insurance customers are therefore being forced to work extra hours to ensure they do not lose out on trade.
Meanwhile, taxi drivers in Worcester recently appealed to the city council, calling for it to cancel plans to hike the annual taxi re-licensing fee.
This came after the authority announced that the sum is to increase by 35 per cent, from £250 to £340, according to the Berrows Journal.
Visit the #1 Taxi Insurance page