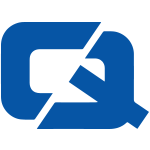 Taxi drivers in Ripley, Derbyshire have raised concerns over new plans by the local authority to relocate the town's main taxi rank.
Cabbies have suggested that plans to create a new taxi rank on one of the area's main roads could cause difficulty for disabled customers and damage business, reports the Ripley & Heanor News.
Amber Valley Borough Council's proposal involves the creation of a new 24-hour rank with a nine-cab capacity, in addition to a six-taxi bay for use after midnight.
However, Dean's Taxis driver Mike Fletcher told the newspaper: "If we are picking up disabled people we will have them getting into the cab from the middle of a main road."
Cab owners have therefore suggested that any new ranks be introduced in addition to the one that currently exists.
This comes after the Times & Star reported last week that Cumbria cabbies have complained to the council over daytime pick-up restrictions, which they claim make it hard for elderly and infirm customers to get around.
For the #1 taxi insurance page, visit ChoiceQuote