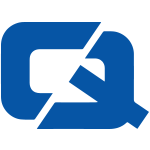 Taxi insurance holders in Dorset may be among those firms being affected by the rising price of unleaded petrol.
According to the Dorset Echo, some taxi companies are struggling to keep their prices down amid the culture of increasing costs.
Independent cabbie Mike Gale told the publication: "When there are fuel price changes, airlines can put on a fuel surcharge. We can't, but we have to make a living."
The first few days of January saw prices for unleaded petrol rise to 103.9p per litre at some garages in the area.
Within the next two weeks, Bournemouth's Taxi and Private Hire Joint Committee will meet to discuss the rising costs before putting their concerns to Bournemouth council later in the year.
The committee's chairman Ashley Miller said: "If prices continue to rise we will be asking to increase the tariff. We don't want to, but fuel and insurance prices are going up."
According to the Cornishman, fuel could rise to 110p per litre as the price of barrels of crude rose to $100 (£50.54) this week.