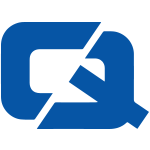 Worthing Council has warned the public of the dangers posed by using a bogus taxi company.
It has claimed that unlicensed cabbies are unlikely to have taxi insurance and adequate driving skills, which poses a serious threat to the passenger safety.
Environmental health manager at the council David Bowen told the Mid Sussex Times: "If a bogus company or individual operates outside the law, we have no way of establishing if the vehicle is roadworthy, correctly insured or whether the person driving the vehicle is fit."
He urged people to look out for a licence plate at the rear of the vehicle and to check for door stickers, the driver's badge and photo identification to ensure the cab is legitimate.
This comes after cab drivers in Northampton recently complained to the local authority about taxi touts operating in the town, claiming that they pose a serious risk to public safety, the Northampton Chronicle reports.
Visit ChoiceQuote for the #1 taxi insurance