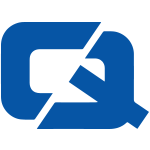 A legal row has flared up over an Edinburgh private hire firm's attempts to make changes to its meters.
Edinburgh City Private Hire has had its move to reset the tariff on its meters blocked by the council amid protests from local black cab companies, reports the Scotsman.
The private hire firm wished to recalibrate the devices in order to offer a discount to its customers, which could be viewed in real time on the meter.
However, public hire companies expressed concern that doing so could risk setting a precedent which will undermine the standardised nature of meter fares.
Responding to the decision to delay approval of the proposed alteration, Kevin Woodburn, a director at Edinburgh City Private Hire, said the firm will be taking legal advice to established the council's rights in this matter.
This comes after the Sunday Herald last week reported that Glasgow-based taxi manufacturer Alliance Vehicles had won a high court ruling that will allow it to sell its hackney cabs across the UK.
Visit ChoiceQuote for the #1 taxi insurance