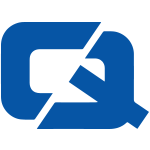 Taxi drivers in Salford are to stage a mass protest over fears that delimitation on council control over licenses will lead to an oversupply of drivers.
The industrial action is being organised after Salford City Council put forward proposals to remove the limitation on the number of hackney cabs operating in the area from the beginning of October.
Drivers feel that the move will jeopardise their livelihoods, as there will no longer be enough work to go around.
Meanwhile, workers' union Unite, which has organised the protest, expressed further dissatisfaction over the apparent disregard for its alternative strategy, which would involve a gradual expansion of the area's taxi fleet.
Unite organiser David Evans stated that the action is therefore going ahead to "send a clear message to the elected politicians that they have a direct responsibility to protect jobs, rather than destroy them".
This echoes the concerns expressed by drivers in Crawley last month, with the Crawley News reporting that many cabbies had found it increasingly "impossible" to do their job due to an overcrowded market.
Visit ChoiceQuote, the #1 for taxi insurance