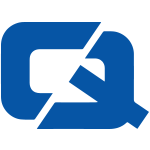 Legitimate cabbies in Scotland who are fully licensed and covered with a valid taxi insurance policy are to benefit from new regulations imposed by the government.
Scottish MPs have announced new plans to clamp down on organised criminals muscling in on the taxi trade by upping police checks and records inspections.
This comes after concerns were expressed regarding the absence of any formal regulations of taxi and private hire booking offices when it came to light that unlicensed and uninsured drivers were being used to pick up fares.
Justice Secretary Kenny MacAskill commented: "We won't allow hardworking cabbies who borrow from the bank or mortgage their home to buy a cab and make a living to be driven off the road by crooks and gangsters."
Cab drivers in West Yorkshire recently received a helping hand from the police who launched a series of high-profile patrols aimed at combating the rising problem of taxi thefts in the area.
Visit the #1 Cab Insurance page