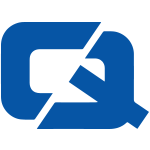 Glasgow-based taxi manufacturer Allied Vehicles has won a high court ruling to sell its hackney cabs in regions across the UK.
The firm has successfully overturned a decision by Liverpool City Council to prohibit the use of its standard Peugeot E7 model in the city due its large turning circle, reports the Sunday Herald.
However, it has now been decided that the law contravened the 1995 Disability Discrimination Act as smaller cabs do not allow for easy disabled access.
Previously, the firm had to negotiate specific trading agreements in areas such as Glasgow and Edinburgh, but it is hoped that the new ruling will set a precedent that allows it to enter markets such as London and Manchester more easily.
Gerry Facena, chairman of Allied, said: "We are very excited about it. Dealers all over the country are contacting us to say that they think this is going to open everything up."
The ruling ends a lengthy legal struggle for Allied, which has been supported by organisations such as the Liverpool Wheelchair User Group in its campaign for more than a year.
Visit ChoiceQuote for the #1 taxi insurance