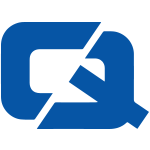 A Scotland-wide initiative to improve security in town centres, including the patrolling of taxi ranks, has been launched in Glasgow.
The Scottish government is introducing the Safer Streets initiative, a £400,000 programme which will see local authorities around the country receive funding to improve city centre security.
This will include the introduction of late-night taxi marshals, which will increase protection for customers and drivers, along with more high-visibility police patrols.
Chief Superintendent Anne McGuire of Strathclyde Police hailed the new scheme, expressing confidence that it will help to make Glasgow a safer place to visit.
She said: "Any contribution which can directly assist us in reducing violence and increasing community safety is one of great value."
This comes after the government last week launched a new crackdown on organised criminals in Scotland who are using the taxi trade as a front for their illegal activities, a problem which was described as jeopardising the livelihood of legitimate drivers.
For the #1 taxi insurance page, visit ChoiceQuote