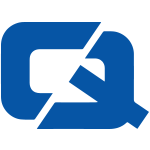 Cab drivers in Liverpool are likely to feel the calming effects of new security measures at taxi ranks as Christmas approaches.
This comes after the city's chamber of commerce announced plans to appoint a private security firm to patrol ranks in a bid to tackle the level of alcohol-fuelled violence in among queues of festive revellers.
Speaking to the BBC, the chamber's Peter Jones said: "There were worries about using a private security company on the city centre streets late at night, but the staff involved have been extremely professional."
He added that the security firm employees have been accepted as "a tremendous calming influence" by drivers and staff at ranks.
The security staff, supported by Merseyside police officers, will patrol the Chinese Arch, Victoria Street and Copperas Hill every weekend.
Meanwhile, the Lancashire Evening Post recently reported that taxi drivers in Preston suffered more than 300 attacks last year.
Cabbies in the area have since been advised to refrain from keeping cash in their vehicle during shifts and to install CCTV cameras.
Visit the #1 Taxi Insurance page