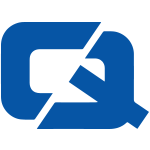 A taxi marshalling scheme run in the centre of Liverpool has had a positive effect on the city's taxi insurance policyholders.
The initiative, which has seen the employment of private security firm Impact Security Solutions at three of Liverpool's busiest taxi ranks, has made the cab trade a safer one to work in and use.
By placing marshals at the ranks at peak times on Friday and Saturday nights for example, queue jumping and threatening and drunken behaviour have been reduced, as reflected in a decrease of 68 criminal incidents in the last year.
The head of Liverpool Chamber's Business Crime Direct Team Peter Jones commented: "Feedback from police, taxi drivers and passengers has been overwhelmingly positive."
Cabbies in Worthing recently reported that they feel safer when working in the town centre at weekend nights after the implementation of a similar marshalling scheme.
Worthing Taxi Association chairman Tom Carmen told the Sussex Express that he believes drivers would not pick up at taxi ranks if it was not for the security marshals.
Visit the #1 Taxi Insurance page