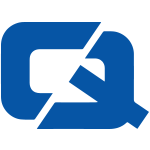 Taxi drivers in Selby have voted against council proposals to increase fares in a move to improve their business prospects during the recession.
Selby District Council is to maintain current rates for cabs in the area for another 12 months following consultation with private hire and hackney cab drivers, reports the Press.
According to the authority, the industry agreed that increases to fares during the current economic downturn are likely to put customers off taxi travel and make it more difficult for them to attract business.
Ruth Saynor, chairman of Selby Council's licensing committee, said the move will help to maintain a "fair and reasonable" level of costs in the sector.
She added: "Keeping taxi fares at the same level as they have been for the last two years will help passengers continue to use taxis and will help to support the drivers as well."
Earlier this week, Midlands taxi firm Star Cars defended its policy of increasing fares during the current cold snap in the Birmingham Mail, saying that the additional levy is designed to put customers off travelling and thereby benefit road safety.
ChoiceQuote – the #1 taxi insurance page