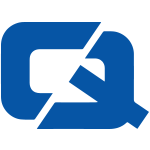 13 May 2013

A taxi company based in Diss, Norfolk has added a Smart car to its taxi fleet. Scole Cabs have added the Smart Car to the business for single passenger fares.
The Smart Car should help to save single passengers money on their taxi journeys. Smart Cars are designed to be fuel efficient and environmentally friendly, as well as being able to squeeze into small spaces. According to the owner of Scole Cabs, Clive Blakesley, the Smart Car can save a single passenger up to 20 per cent of their fare.
The car is apparently spacious enough for one passenger and their luggage and is ideal for short trips. Although the Smart Car is ideal for single passenger journeys, Mr Blakesley believes that the fleet's larger cars will still be the vehicle of choice for longer journeys and for airport trips.
Including a Smart car in a fleet could be a good way for taxi companies to pick up more local business, as the reduction in price is a good selling point for many customers.
Visit ChoiceQuote – for the #1 taxi insurance