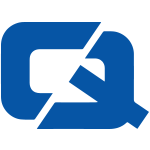 10 May 2012

London can be one of the most difficult places to hail a taxi in the country and can prove costly to jump in a black cab.
However, help is at hand for the average commuter around the nation's capital to slash waiting times, through a mobile phone app on the average person's smartphone.
In an interview with Pocket Line, the creator of Get Taxi, Neal Fullman revealed how the application is helping Londoners hail cabs all over the capital. Get Taxi currently has 1,000 black cabs on its books which can be accessed at the touch of a button.
Mr Fullman explained to the news provider: "The idea is to offer you as many options as possible to get a tight fix of where you are. It can be as simple as a one-click solution where you just open the app and hit 'Get Taxi'."
London has recently been the scene of a battle between private hire company Addison Lee and Transport for London after the company urged to its drivers to flout traffic rules and drive in the bus lanes.
Visit ChoiceQuote – for the #1 taxi insurance