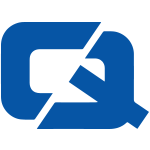 Taxi drivers in south Staffordshire will need to reach an adequate level of English language ability before they can do business under new council plans.
According to the Express and Star, local authorities in the county are to introduce a rule which means that taxi operators will need to have held a valid driving licence for 12 months and pass a 40-minute English test.
Similar schemes are already in place in Wolverhampton, Dudley, Birmingham, Shropshire, Cannock and Walsall, where taxi drivers must show knowledge of the highway code and taxi hire law in English.
Kathleen Perry, chairman of the committee for Staffordshire County Council, said: "Our primary concern is always to make sure that our taxis and private hire vehicles are safe and that those licensed to drive them have the knowledge and understanding of the rules."
City licensing chiefs in Birmingham recently tightened their criteria for taxi license approval, leaving immigrants and refugees from war-torn countries to seek references from a doctor, police officer or councillor.
ChoiceQuote – #1 for taxi insurance