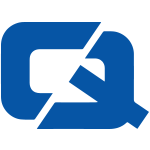 Taxi drivers in Southampton are lobbying the council to increase fares in order to help them manage rising business costs.
Southampton Hackney Association (SHA) is requesting that councillors approve a proposed increase of ten per cent for an average journey, which would be the first fare increase in two years, reports the Southern Daily Echo.
The calls come in response to the impact on profit margins which has resulted from an increase to dock permit fees, as well as the introduction of expensive in-car cameras and two mandatory annual MOTs.
SHA chairman Ian Hall added that a proposed ten per cent increase in licensing costs will pose a further threat to the livelihoods of local cabbies.
He added: "If the council can apply for the licence fee to go up, I cannot see why they cannot agree to a fare rise."
Transport for London recently announced that it will be increasing fares in the capital, a move designed to help drivers manage the increasing cost of fuel.
ChoiceQuote – the #1 taxi insurance page