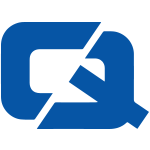 A trade body for taxi drivers in Southampton has raised concerns that customers are being alienated by exorbitant price hikes over holiday periods.
The Southampton Hackney Association (SHA) stated that "ridiculous" prices over Christmas and New Year, which are often double their normal rates, could be costing local drivers money, reports the Andover Advertiser.
A survey of cabbies and taxi firm proprietors conducted by SHA showed that a majority agreed with this conclusion, despite the council's refusal in August 2009 to change Christmas rates for white hail-and-ride cabs.
As a result, the body is now petitioning for festive rates to be made lower in future, which will also help to prevent less scrupulous drivers from overcharging.
Chairman Ian Hall said the current practice is "giving the trade a bad name".
Last month, trade union GMB decided to cancel a proposed strike among cabbies in Chelmsford after deeming taxi provision to be essential to safety and business over the New Year period.
ChoiceQuote – the #1 taxi insurance page