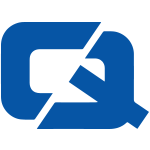 Southampton Council is to implement new rules which will see CCTV cameras fitted in local taxi cabs.
These measures will apply to all new private and public hire vehicles in the city, as well as the 700 which are currently in operation, reports the Southern Daily Echo.
The council states that the initiative is intended to cut crime in the area by acting as a deterrent to potential troublemakers, citing success in trials conducted with 110 cameras it has already installed.
However, drivers have raised concerns over the potential privacy issues which may arise from the installation of the devices, as well as the potential cost.
Perry McMillan, chairman of Southampton's taxi section for the union Unite, claimed that cabbies in the area felt "very strongly" opposed to the move and suggested that they may be willing to take legal action.
This comes after the Herald reported that a similar CCTV initiative is being considered for implementation in Glasgow.
Visit ChoiceQuote, the #1 taxi insurance page