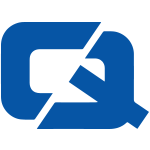 The cost of taxi licences in Southampton is set to rise, potentially spelling bad news for cabbies already having to pay out for taxi insurance.
Licences for both private hire vehicles and hackney carriages are to rise by eight per cent to £150, while licences for new drivers will drop slightly, the Daily Echo reports.
Annual renewals are also set to increase to £50, marking a rise of 14 per cent.
In total, the rises are expected to generate an additional £28,483.
Spokesman for the Southampton Taxi Trade Consultative Council Clive Johnson said that representatives from trade bodies had not disputed the council's proposals.
"The extra fees are supposed to enhance our service by having more enforcement officers," he said.
A public consultation on the fees will follow over a two-week period.
The government advises new drivers to check licensing laws to make sure their vehicle is an approved type.