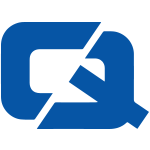 Taxi drivers in Southend are to benefit from decreased competition due to a forthcoming freeze on the issuing of new licences.
Southend Council has agreed to maintain the current number of plates in response to a recent survey which suggested that the area does not have any unmet customer demand.
The authority normally increases the number of drivers by a small amount each year, but has decided against doing so in order to provide support to existing drivers in the area.
Council leader Nigel Holdcroft told the Echo that it would be "completely ludicrous" to ignore the findings of the survey.
He added: "We are fortunate in having an excellent taxi service in Southend and I am confident this decision will support this service."
Last week, workers' union Unite organised a demonstration against Salford City Council amid fears that an oversupply of taxis in the area is putting many cabbies' livelihoods at risk.
For the #1 taxi insurance page, visit ChoiceQuote