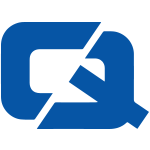 15 November 2012

A Staffordshire taxi company has introduced an innovative scheme for repeat customers.
ABC Supreme, which is based in Middleport, is giving people the opportunity to use loyalty cards to get discounted journeys every time they jump in one of the company's cabs, The Sentinel reports.
The firm which merged A2B and Supreme taxis into one business has nearly 100 vehicles, with a turnover of £2 million and owners believe the initiative will encourage new custom.
People who receive these cards will be able to get 50p off every journey they take with the company which could provide great incentive in the future.
Neil Wilkes, co-owner of ABC Supreme, told the news provider: "Our minimum fare is £3, although some other companies already charge up to £3.30. When you factor in the 50p discount as well that is a significant saving."
Taxi fares are becoming more important to consumers with the Christmas period fast-approaching, and Hackney cab owners in Liverpool voted this week against raising fares across the city.
Visit ChoiceQuote – for the #1 taxi insurance