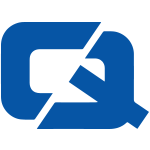 Cabbies in Stoke are set to be made to sit for industry-specific driving tests as part of new plans by the council and government.
Stoke-on-Trent City Council is endorsing Driving Standards Agency plans to bring in a test for all new and existing taxi operators, which would focus on driving skills, reports the Sentinel.
The test, which would be paid for by the drivers themselves, would initially be introduced as an option to the licensing panel before deciding later whether to make it mandatory for all drivers.
Councillor Joy Garner said this scheme could provide an answer to the complaints it receives from taxi clients who feel their safety is being threatened by poor driving.
She said: "Our aim is to help drivers in whatever way we can and clear out those who are doing the profession a disservice."
Last month, authorities in Essex introduced a new charter of service standard guidelines for cabbies in the area in order to improve their performance on issues such as punctuality and politeness.
ChoiceQuote – the #1 taxi insurance page