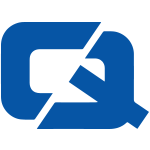 Strabane taxi drivers have said they are too "fearful" to pick up fares in Londonderry, it has emerged.
This comes after an incident last weekend in which a driver was taken on "a wild goose chase" and led down a dead end street where a man, who looked like he was carrying a gun, appeared.
The driver in question, who wishes to remain anonymous, told the Derry Journal: "I decided to get out of there. They could have tried to take the car off me or anything."
He added that his fellow drivers from Strabane are concerned for their safety and are refusing to pick up fares in the city unless they know them personally.
"We have all been warned to be on our guard," he said.
Meanwhile, taxi drivers in Liverpool are to receive the added security of private hire security guards who have been appointed to marshal taxi ranks in the city centre.
Visit the #1 Taxi Insurance page