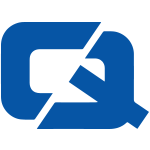 A taxi fleet will be counting on its taxi insurance after a cab crashed into a funeral home in Dudley.
Police closed roads after the cabbie smashed into the front entrance of RL Jones and Sons following a collision with another vehicle at 12:45 GMT yesterday.
Both drivers were taken to hospital, but the building emerged unscathed, with minor damage to the steps at the main entrance.
The incident happened at the junction of Wellington Road, Queens Cross and Stourbrige Road, which is controlled by traffic lights.
Secretary at the funeral company Julie Harper told the Express and Star: "I am very surprised it did not plough into the building. It just seemed to bounce off the wall."
Meanwhile, taxi insurance was also important for passengers catching taxis in London.
There has been an increasing amount of unlicensed drivers offering rides, the Islington Gazette reported, and they are not covered
Visit the #1 Taxi Insurance page