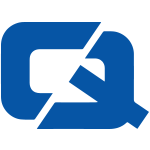 LTI Vehicles taxi dealership M&O London is on a mission to rid the roads of old cabs as part of the scrappage scheme.
The organisation has claimed that it scrapped a 20-year-old Fairway taxi, which has been the oldest so far.
However, it added that it is now on a quest to get an even older vehicle under its belt.
M&O London general manager Peter Rigden commented: "We are delighted that fleet operators are taking advantage of this offer to clean up London's taxi fleet.
"We now open up the challenge to see if we can scrap an even older vehicle."
He added that next to scrapping cabs, trading in old parts and making exchanges is another good way to bag a decent deal.
Meanwhile, recent spot checks carried out by local authorities in the Somerset area revealed that a quarter of taxis operating out of Bristol International Airport were unfit for the road, the Weston and Somerset Mercury reported.
Visit ChoiceQuote for the #1 taxi insurance