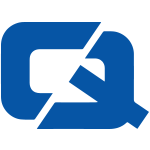 A taxi driver says he will not return to an area of a north-west city after suffering a terrifying attack.
The Lancashire Evening Post reports Abid Hussain, 38, is refusing to go to Brookfield, Preston, after being set upon by two thugs.
According to the paper Mr Hussain had just dropped a passenger off in the area on Friday night when the attack happened.
Quoted by the publication, Mr Hussain said: "My window was open and one of them tried to punch me through the window and I put my hand up to protect myself. The other smashed my windscreen with a brick."
The paper reports he is now dropping passengers off at a set point rather than venture into the same area again.
His story could echo the experience of other drivers who have been attacked or had their vehicles vandalised and had to claim on taxi insurance policies.
Last month the Oxford Mail reported 86 cabbies in Oxfordshire are to benefit from a council scheme which enables them to have CCTV systems fitted inside their vehicles.