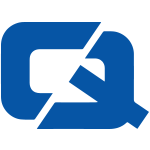 A number of taxi drivers are concerned about business after many TX4 cabs have been deemed unfit for the road due to a fault that has seen a number of vehicles burst into flames.
LTI Vehicles recently said it would be working to resolve problems with the TX4 vehicles to ensure passenger and drivers are safe.
In Edinburgh, such cars have been given stickers to show they are "unfit for purpose", prompting some to raise concern over how this will impact their earnings, the Scotsman reports.
David Gillan, 45, drives a taxi affiliated to Central Taxis that caught fire and was repaired, but has now been taken off the road again.
"Now I can't use the vehicle until further notice. It is my sole income and it is very difficult to get my head round it. I'm just worrying how I'm going to put food on the table for my family," he told the newspaper.
LTI recently said that two independent fire investigators had been drafted into "pinpoint the cause" of the fires, which may have forced drivers to claim on their tax insurance.
Visit the #1 Cab Insurance page