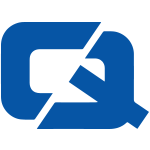 Taxi drivers in Inverness have claimed they feel as though the council has backed them into a corner, forcing them to implement road blocks in protest.
After their requests to the Highland Council to cap the number of licences issued to new taxis each year were refused, established cabbies from the town have decided to go on strike – but they have warned that it could cause major disruption to the roads.
Vic Rawlins, chairman of the taxi association behind the protests, has claimed that he and his fellow drivers have no other choice and that they feel as though they have been forced to take such action.
He told the Highland News: "It's absolutely killing our trade. Business is dire and it is hard to survive as a taxi driver the way things are."
Taxi drivers in Aberdeen have been experiencing similar difficulties with their local authority, claiming that their trade has been affected by the rising number of newly-licensed cabbies on the road, the BBC reports.
Visit ChoiceQuote for the #1 taxi insurance