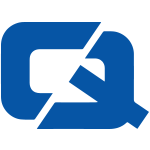 Taxi drivers in Fenland, Cambridgeshire could soon be subject to new licensing regulations, it has been reported.
Cambs Times reports that Fenland district council is reviewing current regulations in order ensure high standards, taxi insurance customers may be interested to know.
Lin Bagwell, principal licensing officer for the council, said the biggest change would be the creation of a new "unified" licence allowing drivers to operate both hackney carriage and private hire taxis, according to the news provider.
"The proposal is to create a single status of licensed driver. This would enable greater flexibility for drivers and operators, and bring all drivers onto the same set of conditions," Ms Bagwell commented.
However, there would still be a distinction between the type of vehicle and the bookings made, she added.
Meanwhile, a council in Oxford is launching a consultation into raising the maximum amount Hackney carriages in the Vale of White Horse can charge, the Oxford Mail reports.