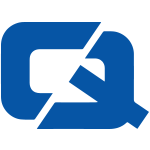 Taxi drivers in Wales are being offered qualifications in "how to present a better image" of their job to the public.
The BBC reports Cardiff cab firm Premier Cars wants its 240 drivers to take a Btec course on how to be polite, carry luggage and read maps.
According to the BBC news website, the £250 course has so far been completed by 21 drivers and also includes customer service, equality and health and safety training.
Quoted by the site, Premier Cars boss Peter Renwick said: "This helps them [the drivers] to understand why they need to be an ambassador and how to achieve it."
He added the course would help drivers to "brush up" on skills they already have and help them to deal with different situations.
Earlier this month Taxi drivers in Liverpool reported a dramatic reduction in abuse and attacks against them following the installation of CCTV systems, which also helped them when making claims on taxi insurance policies.